Vegetables Juice, spiced up with turmeric and ginger, boosted up with energy and winter side effect immunity.
Lately, I was under attack of winter side effects, as weather is playing hide and seek in Karachi and no body is safe from its game here. My whole family is facing hardship in keeping their heads above water. Hope you all are safe and healthy at your sides, friends.
So, due to all this weather drama, I needed to play a stiff drama in return. For this, I
Pinterest
(search) for cold remedy and found numbers of drinks, smoothies and teas. Each one had unique way to pass you through health and wealth. Mixturing from these all, I develop Vegetable Spice Juice, which was totally yummy and, of course, so good for health as contain carrots and beetroot. Best for cold and flu prevention as contain turmeric and ginger. Also sweetened and flavored a bit with jaggery and lemon. Over all it has everything your body will need to get well and active. Go try it yourself and have a safe and healthy winter, Thank me later!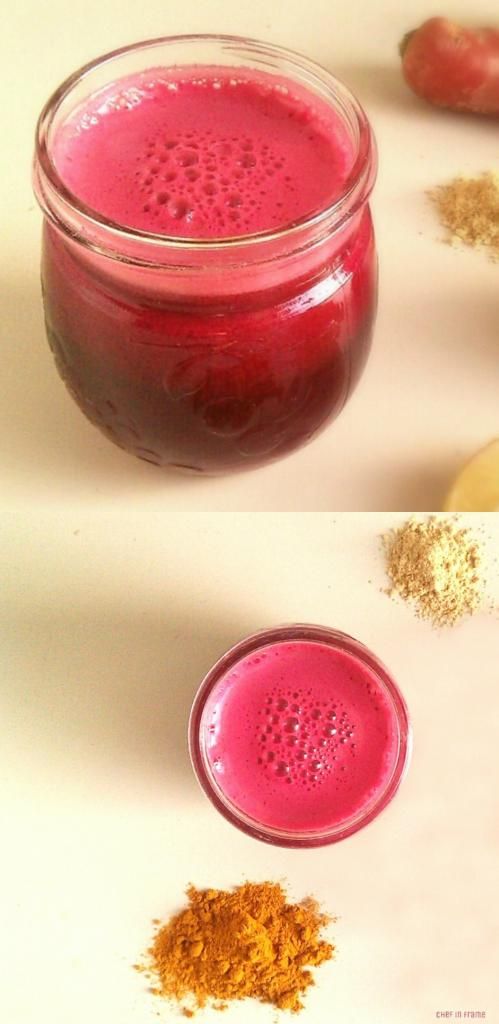 Ingredients:
serves 1.
2 or 3 large carrots
1 medium beetroot
1/4 tsp dried turmeric powder
1/4 tsp ground ginger
1 tbsp organic lemon juice
1 1/2 tbsp ground jaggery (gurr sugar)
Method:
Juice together carrots and beetroot.
Stir in turmeric, ginger, lemon juice and jaggery.
Drink immediately!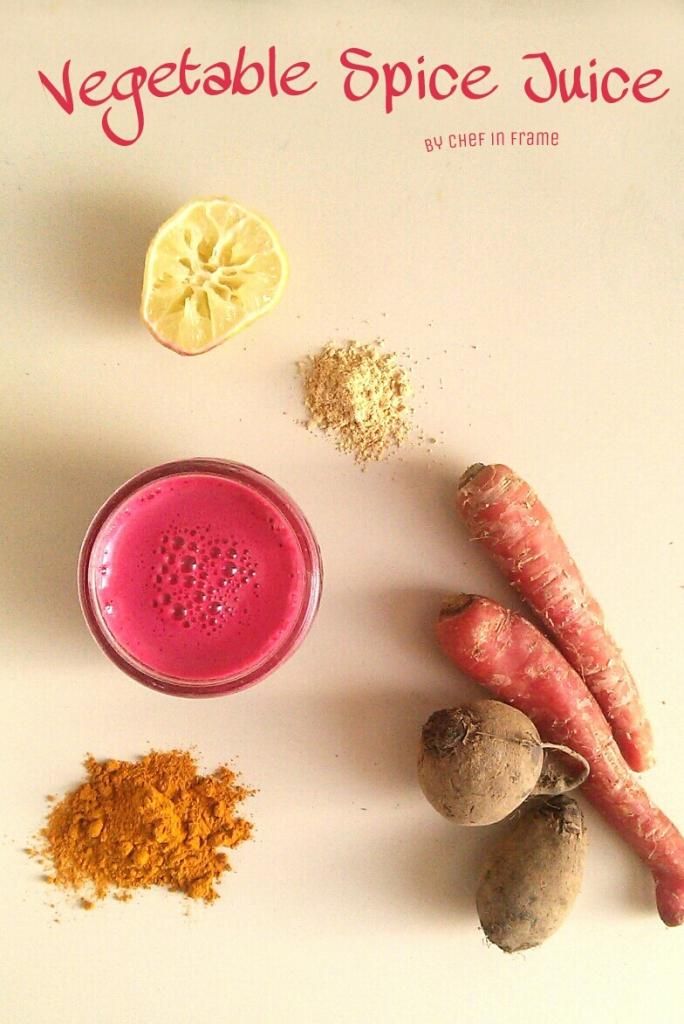 ENJOY!
You might also love: