Saffron Rice Pudding. Easy and delicate Persian Dessert. Familiarly known as Sholeh Zard in Iran.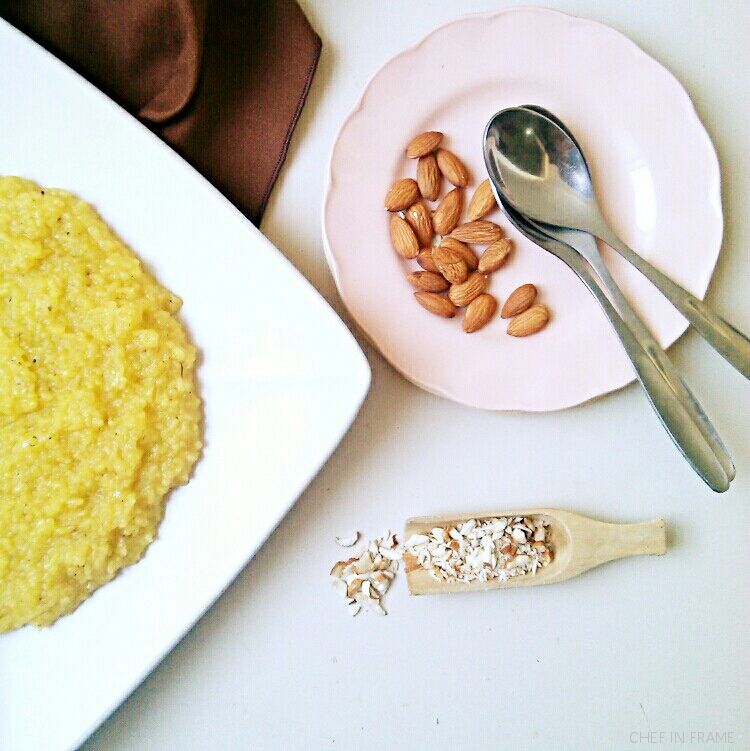 It has been so long since I wrote draft here, hit Publish button or even open my Blogger account. It was just because of the amount of stuffs swing here and there. Things were quite chaotic and unrest lately. Nevertheless, I'm back, leaving all my shaking thoughts behind and the biggest reason for this was
MENA Cooking Club
. Members knows that I was absent last month because of Eid Parties and Invitations. I really missed being here, cooking new cuisine from almost never-known region and sharing experiences. It's like a family fun. I didn't want to be lost this month in my procrastination. And I'm hoping to be a consistence blogger again. (finger crossed!) In another news, my Blog's First Anniversary post is also due. It has been the whole year of blogging, full one year. How exciting! I'm totally ready for the blast. You should too.
So for this month MENA's country was Iran and our host was
Sanam
. I choose this Rice Pudding from another two savory dishes. It is easy and oh so delicate. Sugary texture of rice with infused saffron, rose water and cardamom, with decorative touches of nutty almonds is what make this Persian dish complete for us Asian souls. Comforting, sweet, simple and satisfying.
Flavors was new and quite liven up from what we Pakistanis used to have rice pudding, cooked with pure cow milk to the thicken consistency. While this saffron rice pudding is dairy free, flavorful and the fragrant of rose, saffron and cardamom are totally the game changer here.
Ingredients:
Adopted from
here
.
Serves 2-3
1/2 cup rice, washed
3 cups water
1 cups sugar, granulated
1/2 tsp saffron
2 tbsp hot water
1/4 cup rosewater
1/4 tsp cardamom, ground
1/4 cup almonds
cinnamon is optional (I omitted)
Method:
Crushed saffron and add in hot water, stir well, keep it aside.
Add cardamom in rose water, keep it aside.
Pour rice and water in pot and cook them uncover until soft and tender. (20 mins)
Add in sugar, cook until thicken (15-20 mins)
Add infused saffron in rice and let them cook for another 10 minutes.
Lastly, add rose water and cardamom mixture into the final pudding and cook for 5 to 10 minutes at low flame.
Garnish with almonds and cinnamon.
Serve warm or chilled.